Hi all,
I'm selling my custom enclosed print farm cabinet. This cabinet encloses up to 6 printers and is vented out the top by 4 120mm fans that can be varied to regulate the cabinet temperature. It is 79 in. wide and 73 in. tall. The cabinet includes 6 very bright LED lights that make printer maintenance very simple.
As shown in the following photos, it looks very professional and is ready for any office environment. I built for a startup but am selling due to a change in my career path.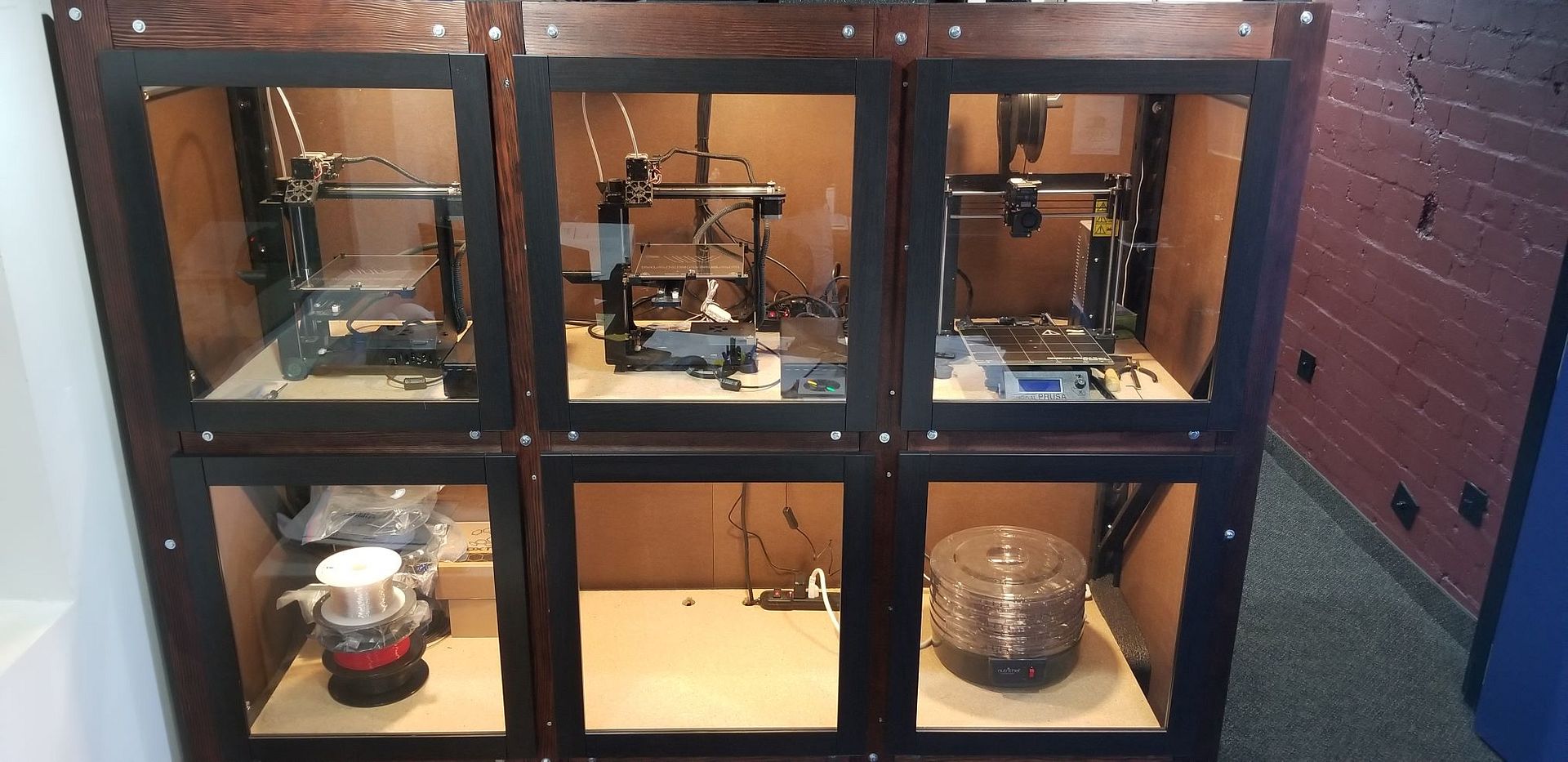 Will sell for $500 which is what I have invested in the materials alone. Located in Phoenix, AZ. Pick up only. PM me if interested.
Thank you.