Hello everyone,
I received my M2 Rev. E a few days ago and set it up according to the instruction booklet that came with it. I made a mistake in peeling off the kapton tape, but I read some guides online and reapplied it with the tape that was included with the printer. Using the quick start software, I printed out the "Tornado" sample print with the included Makergear PLA with great results. The extrusions were consistent and there seemed to be no issues at all.
However, when I attempted to print another sample part the following day, I started receiving prints that began like this: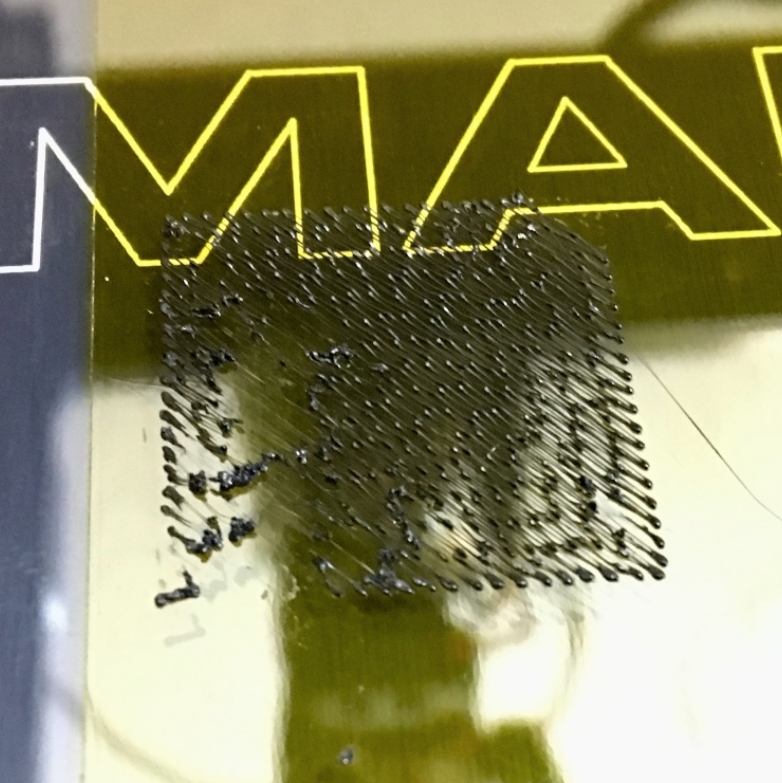 Eventually, it would develop into a deteriorated mess: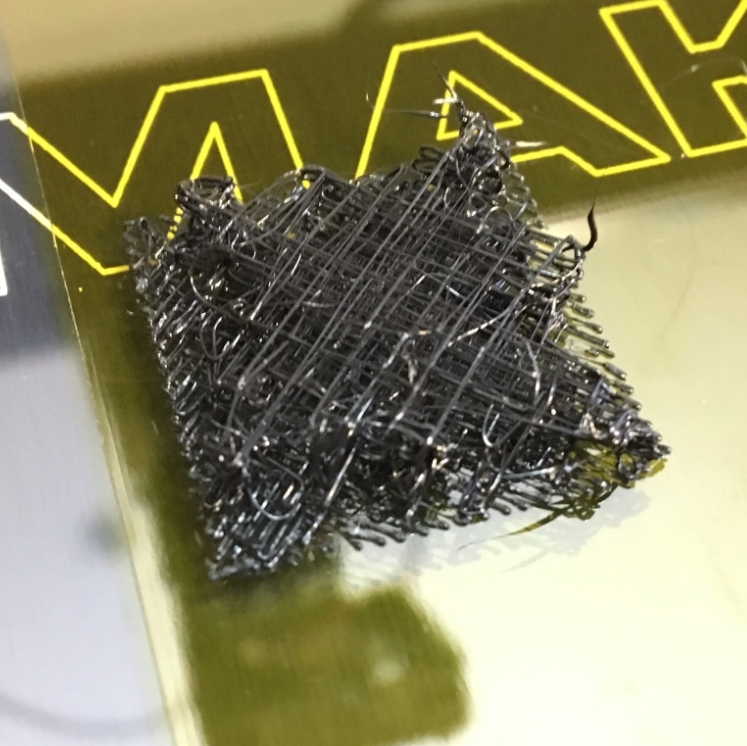 Analyzing the latter image, it appears that the extrusions after the first layer are actually fairly consistent. This makes be believe that there is potentially something wrong with my build plate height positioning, but I have calibrated it over 6 times now using high friction instead of slight friction with the blue feeler gauge. I have gone over all of these troubleshooting methods, tried the Atomic method, and have attempted printing in both PLA and ABS with the same results as above.
If anyone has any additional solutions that might fix this issue, I'd greatly appreciate it.