It occurred to me one morning it might be fun to design a hardwareless caterpillar tread assembly -- links that would simply snap together with a proper over-rotation and slide into place. No deformation... no bending... just fold them back into a relative angle they'll never see installed, and <click>.
Here's the second draft design: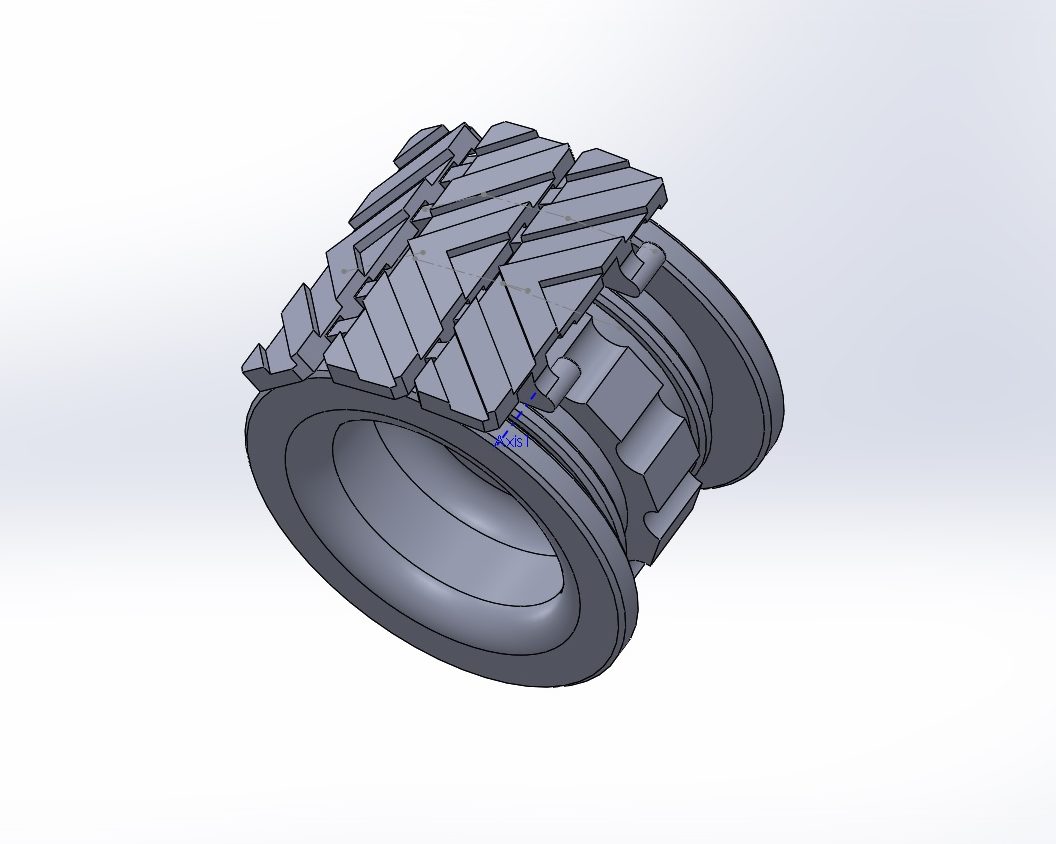 My first prototypes were in ABS, but the shrinkage and deformation is inconsistent with the needs for some tolerancing and clearances to allow for relative motion: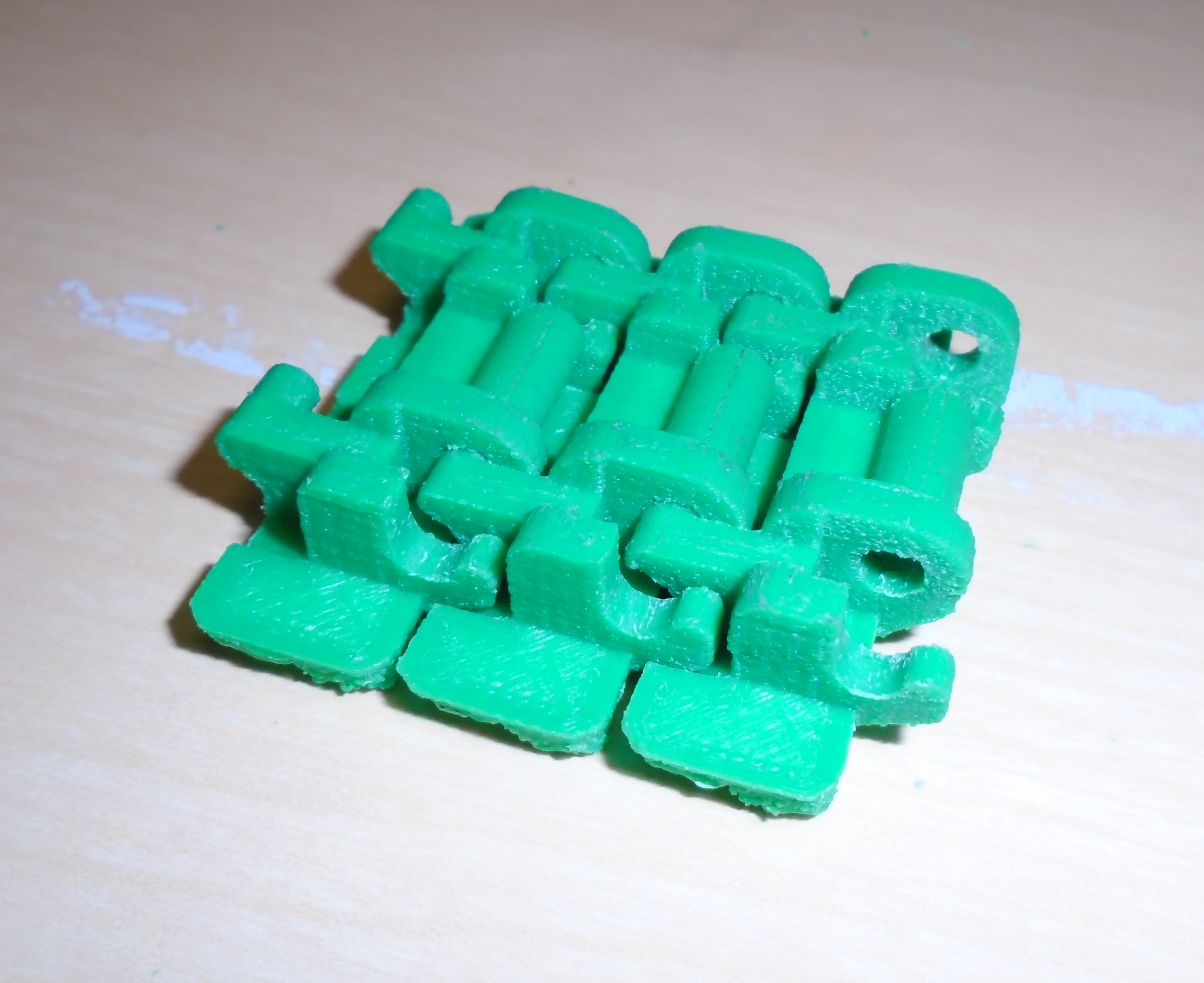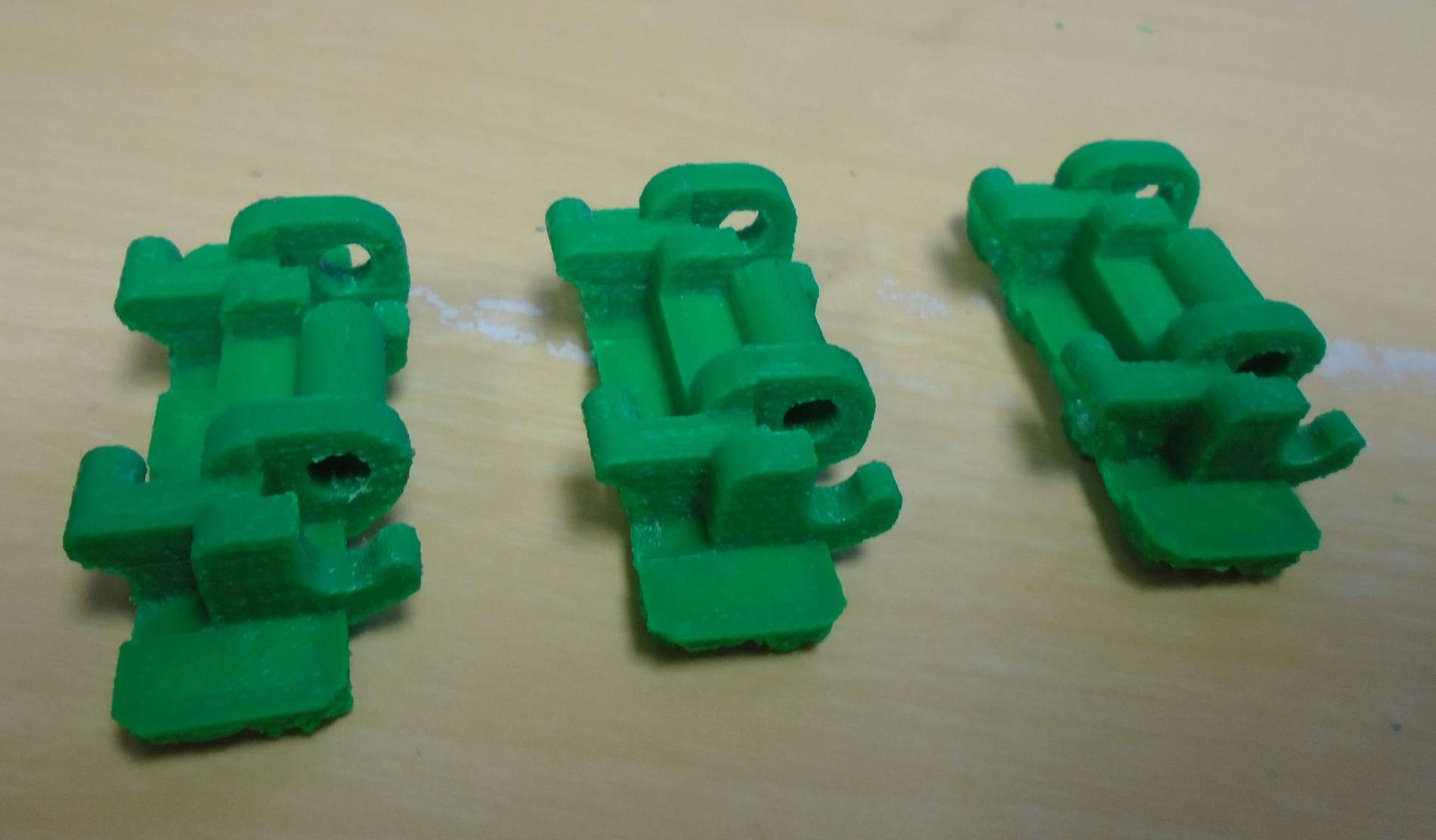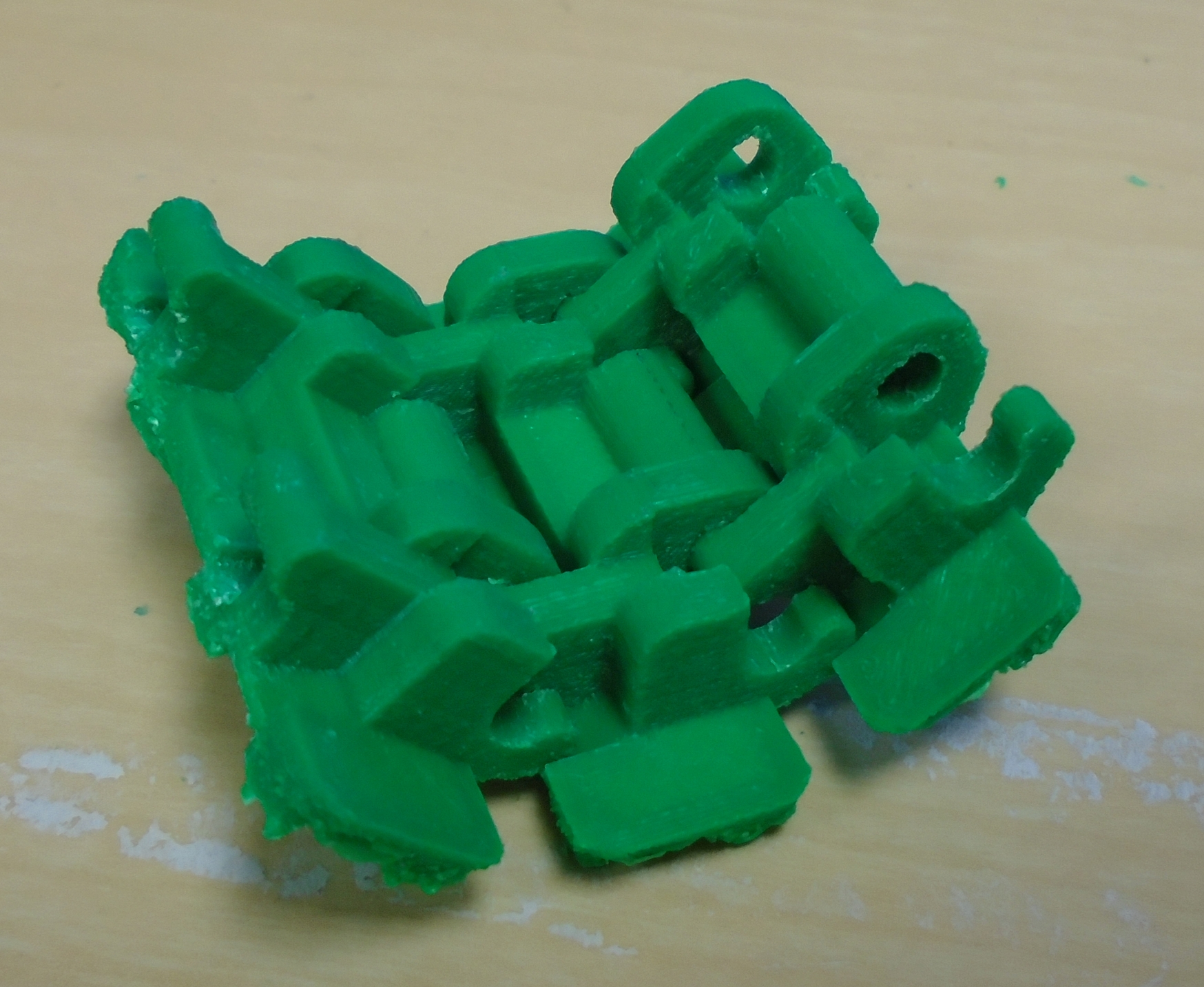 My next prototypes were in PLA. Not as strong as ABS, not as tough, but they only take a minute to clean up each and I got good free motion, no sticking, no locking. They move so freely, in fact, that a short loop will circulate-roll down an incline properly, without wheels, given sufficient traction.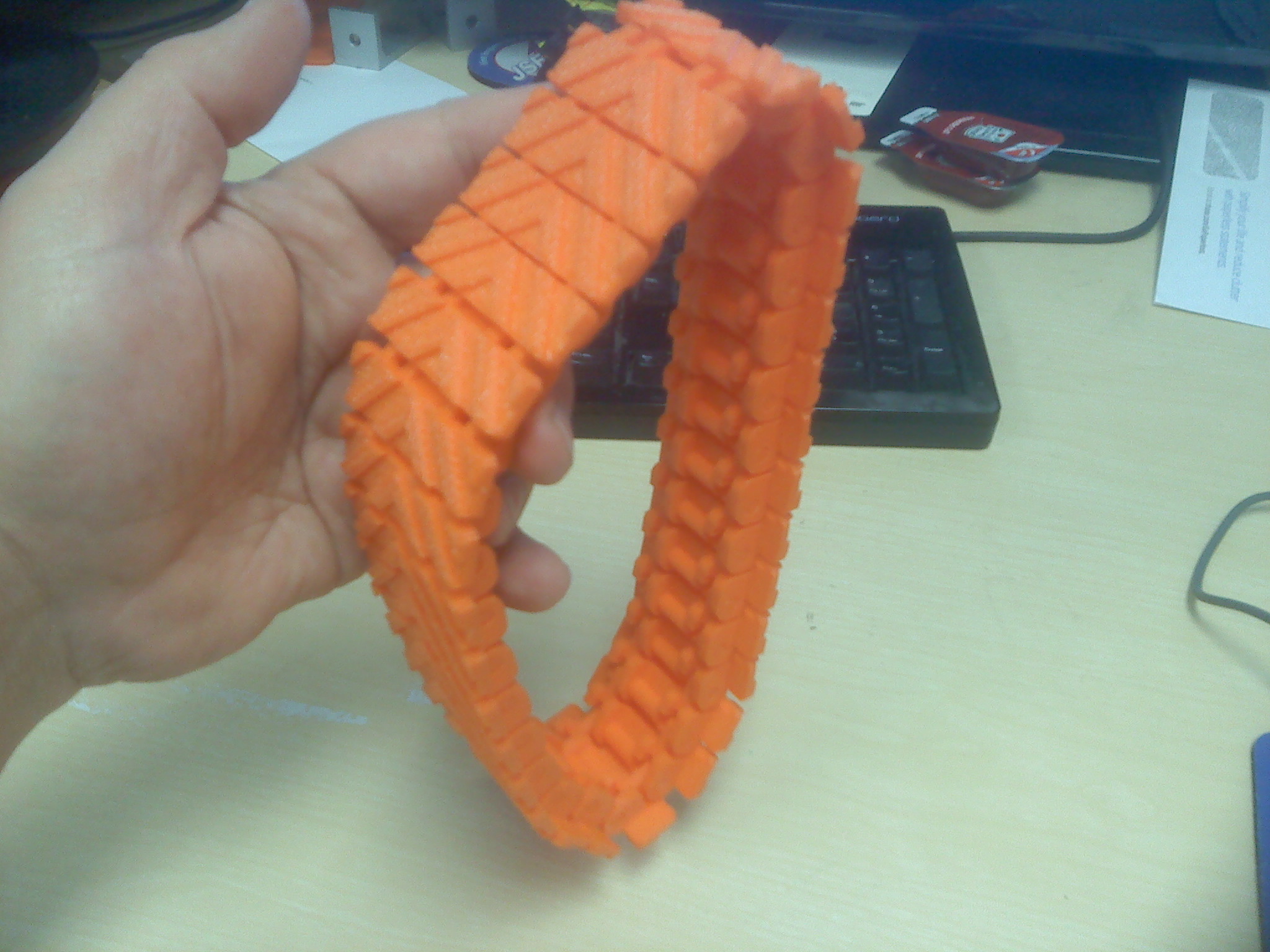 I printed a few evenings' worth of links, plus the prototype wheels. One's a drive cog, and the other is a bogie/idler. It's important to scrape off support residue on the inside flanges, especially inside the main flanges and each side surface of the cog teeth. Given good cleanup, you get really nice motion, no sticking, no catching. The wheels are designed to mount up to a regular, common, dirt-cheap-if-you-don't-have-any AC Gilbert or Gabriel-era Erector Set flanged hub. The older one-piece cast AC Gilbert-era brass hubs are the nicest, but I built in little recesses for the protruding hub end in later pressed 2-piece assembly tin flanged hubs.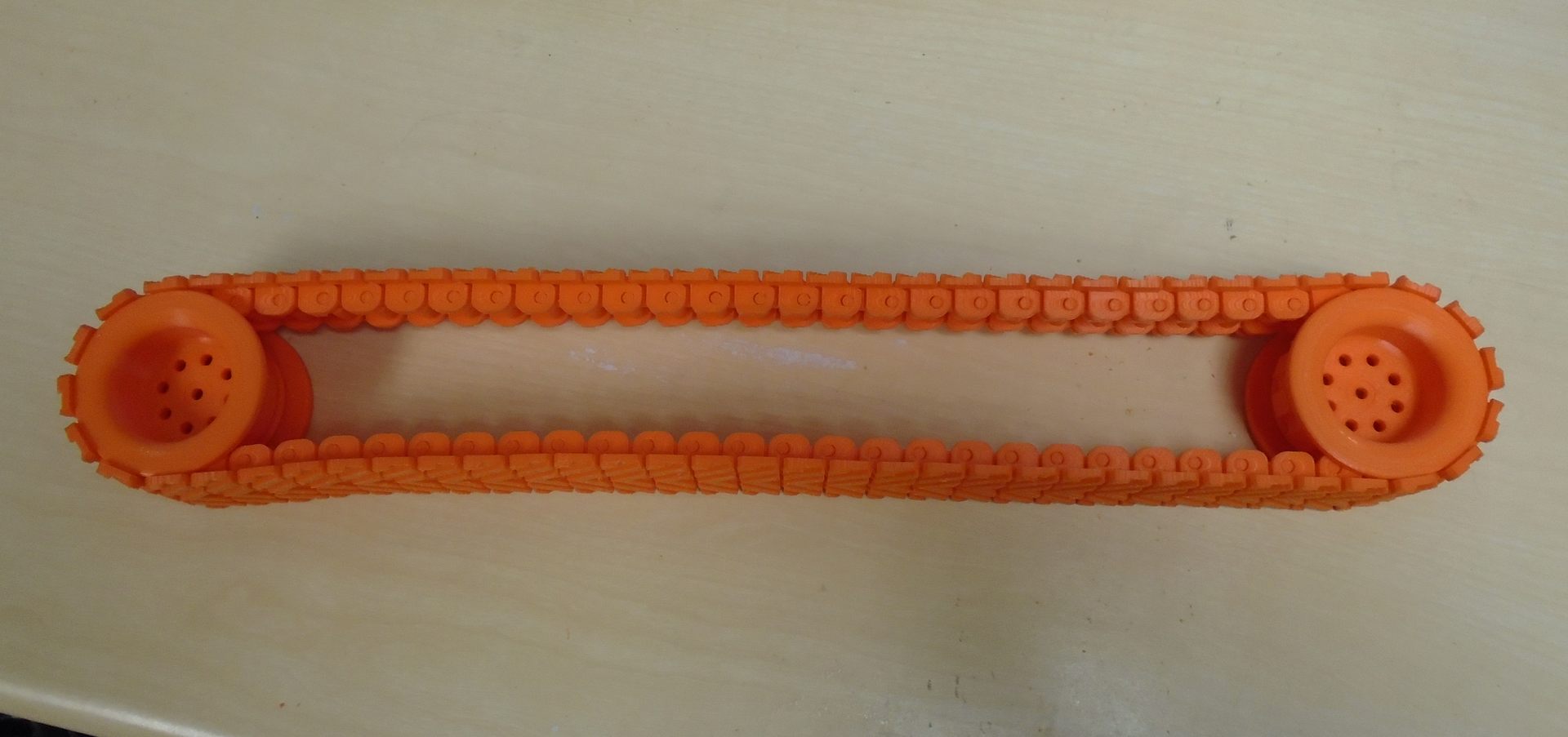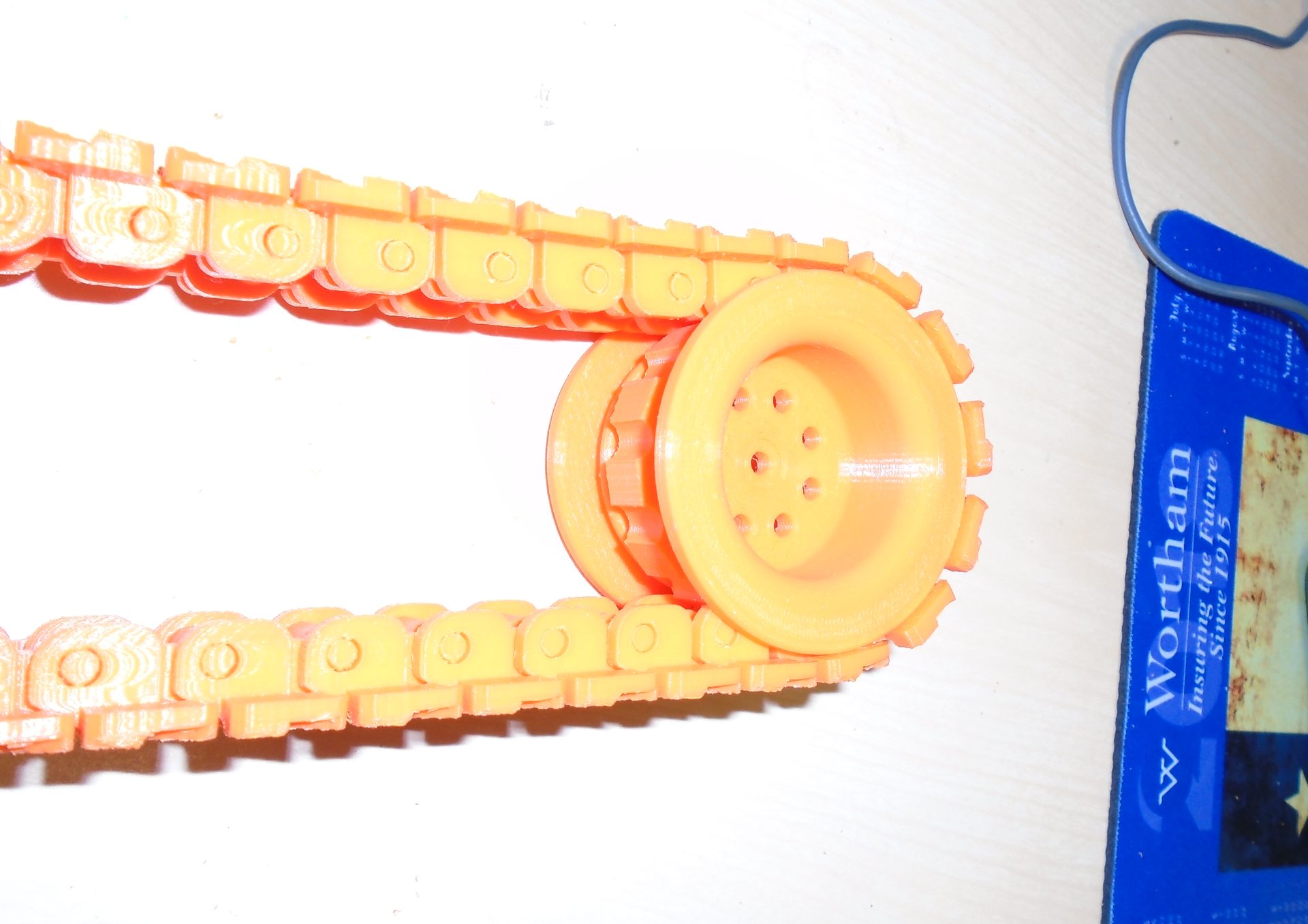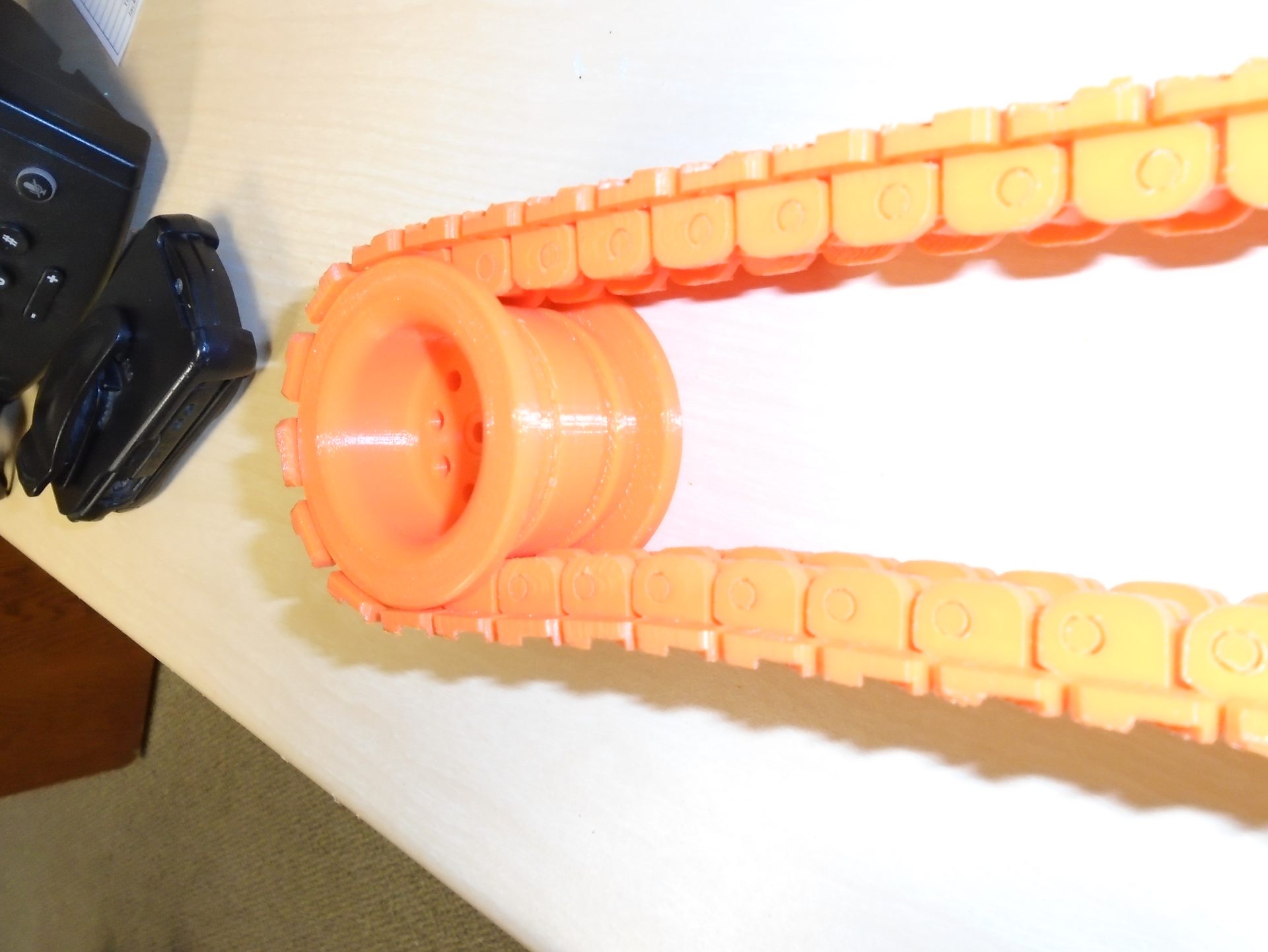 Anyone can download the STL files here:
http://www.scifiwheels.com/images/M2Parts/treads.zip
Each file includes an 8-layer ( at .08 mm ) build platform under the part with an .050" gap for adhesion to your build platform and stability . The units are inches, and full scale gives you a 2" width tread. The wheels are designed to support the tread segments all the way across their width, so the support discs and grooves aren't symmetrical about the tread centerline. If you print without soluble support and are worried about cosmetics, I've included both right- and left-handed print versions of the wheels -- so two versions of the cog, and two of the bogie. The only difference is the end under which the support platform is placed, so your finished top layer corresponds with the end of the wheel that supports either the right or left edge of the tread.
Enjoy.